Productomschrijving
5 Inch Marine Zipper kan worden gebruikt in leer, kleding, laarzen enzovoort. Ook zijn er 2-weg rits , open-end rits en gesloten ritssluiting , etc. Gemaakt van het beste kwaliteit roestvrij staal uit het buitenland om extra sterkte en betrouwbaarheid te garanderen. De kleur kan variëren op uw monitor. De roestvrijstalen rits is chemisch en corrosiebestendig. Deze metalen roestvrijstalen rits is uitstekend bestand tegen ultraviolette stralen, micro-organismen en meeldauw. Ideaal voor meubels, automotive, marine en andere outdoorproducten.
Product informatie
Productnaam: BSDA Zipper
rits type: ZG, ZT, SG, ST, PG, GTW, etc.
trekstijl: continue kettingen, virable
Materiaal: roestvrij staal of messing
Lengte: aangepast
Naam van het merk: BSDA (BAISHIDA RITSSLUITING)
Productnummer: 3 #, 5 #, 8 #, 13 #
Tandenkleur: goud, gun metal, nickle, rose gold, saai kanon, enz
Feature: Eco-vriendelijk
Bandkleur: GCC, CCC, enz
Toepassingen: Tassen, Kleding, Huistextiel, Laarzen
Voordeel
1. Over de cover van de slider
We gebruiken een vierpunts perforatieproces om ervoor te zorgen dat de klep van de schuif veel steviger is. De meeste andere fabrieken gebruiken alleen het 2-punts stansproces.
2. Over de voorstopper van rits
We gebruiken de vormkorrel om het te maken, zorgen ervoor dat het gladder en het beste gevoel is bij aanraking met je huid.
3. Over de tape
We gebruiken de 300D-machine om het te maken, de tape is hechter.
4. Over de plating
We hebben een betere ervaren meestervak ​​met een goed recept om ervoor te zorgen dat de plating-kleur mooier en anti-oxidatie is ..
5. Over de QC en verven workshop
we hebben onze eigen QC-afdeling, met de kwaliteitstestapparatuur, zorgen we ervoor dat u geen slechte goederen van ons krijgt.
We hebben onze eigen ververijworkshop, dus onze productietijd is sneller dan die van een andere individuele workshop, en we kunnen de kleur verven, omdat al uw kleurenkleuren, YKK, GCC en Panton Color-kaarten beschikbaar zijn.
7. Als een verantwoordelijk bedrijf
We besteden veel aandacht aan de bescherming van het milieu, we stoppen veel geld in de afvalwaterzuivering, bouwen een volledig afvalwaterzuiveringssysteem om te voorkomen dat we onze aarde kwetsen!
Specificatie
1. Zipper tape is gemaakt van goede polyester met hoge sterkte en taaiheid, ritssluiting gladde tanden is corrosiebestendigheid.
2. Rits kleur is helder zonder kleurvlakken, vlekken of kras defect.
3. De ritssluitinganden passen dicht samen, bereikend vlot trekkend gevoel.
4. Ritsengte en kleur kunnen volgens de eisen van de klant worden gemaakt.
5. Zippers pakket zal worden door opp zak + doos in goede staat.
EXW-prijs: neem contact op met de verkoper voor de laatste prijs.
Verpakking en levering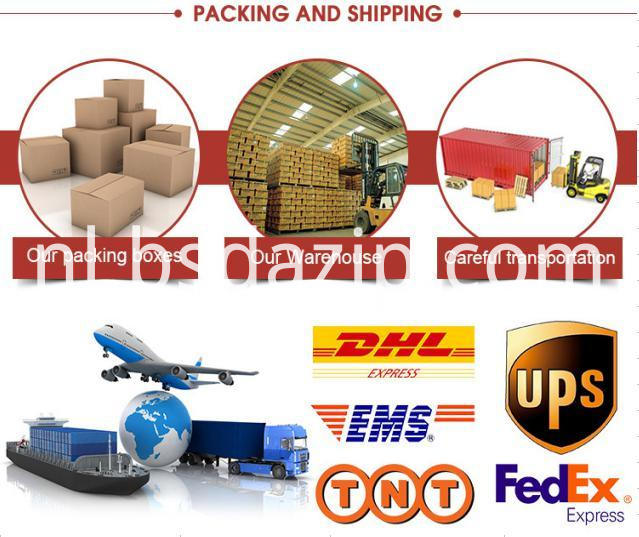 Fabrieksoverzicht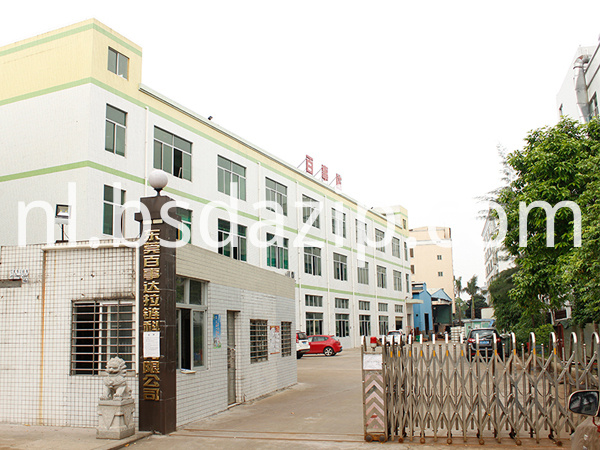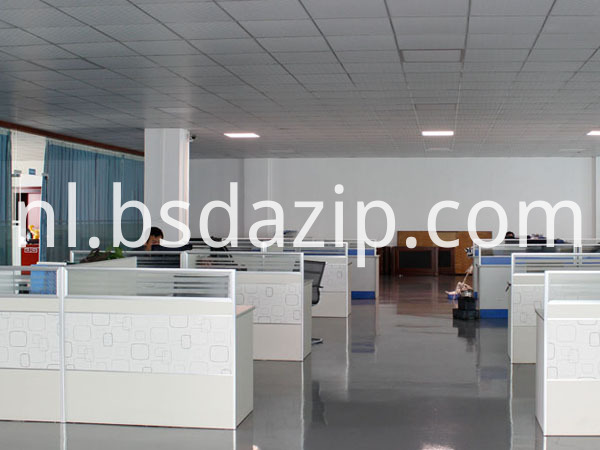 Machinesets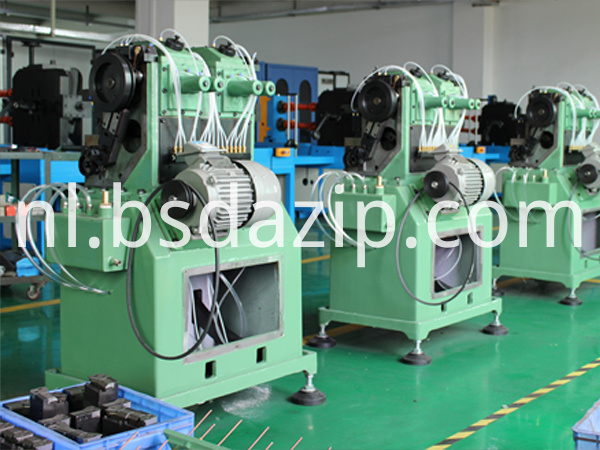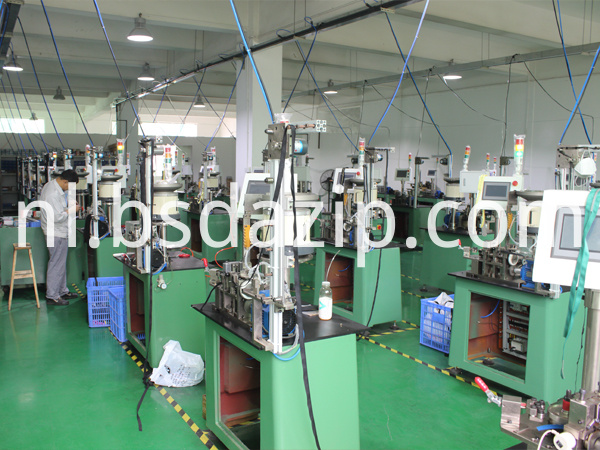 Waarom voor ons kiezen?
1. One-stop service, aankoop zonder risico.
2. Meer dan 20 jaar ervaring van betrokkenheid in R & D, ontwerp en productie van metalen rits apparatuur, en goede reputatie.
3. Strenge inspectie en kwaliteit gegarandeerd.
4. Sterke R & D-mogelijkheid.
5. Goede service na verkoop: We nemen de verantwoordelijkheden en lossen eventuele problemen op.
Product Categorie : Roestvrij stalen ritssluiting > Corn Type Teeth Zipper